The company entered 2022 with the prospect of an uncertain and turbulent period, primarily due to the pandemic and the associated restrictions and economic damage. We needed to hear messages of hope and positive outlook but there were few and far between. Many of us were unsure if things would ever return to normal.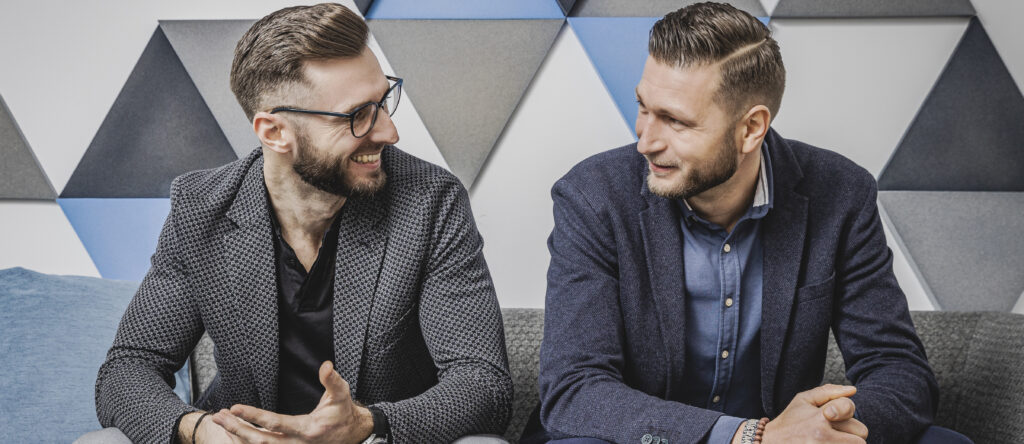 The IT sector was affected by the pandemic for more than two years in a different way than, for example, hospitality or manufacturing. Working from home in IT had been relatively common in the past, and the forced home office resulting from lockdowns did not take us by surprise. What changed for us, however, was the volume and speed of projects for which companies needed specialists. Suddenly, it was necessary to automate, innovate and build virtual working environments quickly and on a large scale. Following the pandemic, we also saw faster freelancer turnover. Especially in the last year, people working on IT projects were faster and bolder in moving between projects and they were not afraid of changing long-term collaborations for new projects and environments.
In 2022, TITANS freelancers focused on improving our cooperation with the Czech company BRIDGEWATER, in which we acquired a majority stake at the end of 2021. After a year of cooperation, we made a big step forward on our shared journey: we will work under the TITANS brand from 2023. Bringing together two distinct organisations and aligning their operations can be a challenging task, but with a cooperative and diligent partner on the other side, remarkable achievements are possible. The TITANS family did not grow just internationally last year: we also welcomed new colleagues and our internal team grew from 22 to 32 people, which is a great delight.
As the year progressed, the pandemic situation in our region was beginning to improve. Little did anyone know that another major crisis was upon us. On the morning of 24 February, we woke up to a new, tough reality: Russia's unprovoked, absurd invasion of Ukraine defined the rest of the year and, we fear, the years that will follow. It did not take long for people fleeing the war to arrive in Slovakia. Initially, we as a society responded as true heroes: everyone who could helped with money, accommodation or volunteer work. We would like to thank our colleagues who took part in these activities right away, but also everyone else who did so. While the initial wave of solidarity subsided over time, what matters is that it has not disappeared entirely.
Over the last few months, we followed many inspiring stories of people and initiatives, which turned to us for support. We have been proud partners of Rozmanita, an inclusive pre-school that celebrated its first birthday this year, from its very start, and we also supported several other projects, including Tvoj Buddy, Omama, Aj Ty v IT, and Emocionálny kompas. Witnessing the positive changes that can be achieved by dedicated and capable people is a great experience. In Slovakia, we are fortunate to have many such individuals, and it is crucial that we provide them with the necessary resources and opportunities. At TITANS freelancers we are ready to lend a helping hand to good and interesting projects, especially in the field of education and mental health.
In 2022, we participated in numerous congresses, discussions, conferences and many other events. We appreciate when we are invited to talk about the world of IT freelancing at various conferences or when we represent the company at various events in our TITANS stall. Although we have attended many exceptional events, there are two in particular that hold tremendous significance for us. One of them is our favourite CodeCon, the biggest web development community meeting in Slovakia, which was a top-level event this year. We were equally excited about this year's PyCon, a meeting of the coding community developing in the Python programming language.
We are pleased with the ever-increasing quality of these events and the growing attendance.
It was an intense, surprising and challenging year full of turbulent changes. Although it wasn't always easy, we coped with them well and we tried to bring out the best in every situation. A big thank you to our family of Titans! We have the best team of great people passionate about our cause. We would also like to thank all our partners and freelancers who contributed to building a strong IT community in Slovakia and in the surrounding countries.
We would like to thank the rest of you for your support and for reading our recap of 2022, and we wish you a time of peace, relaxation and joy.
Róbert Dusík & Marek Greško
28 180
Titans that have
joined us
633
Clients that have
joined us
399 596
Succcessfully supplied
man-days