Curriculum vitae, resume, biography or just simple "CV" – an important document for every #freelancer that opens the door to your next IT project.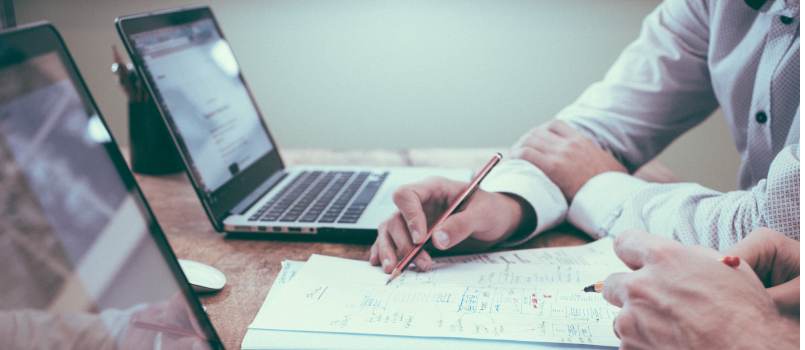 It is necessary to know how to write a good resume. Your CV tells your career story and you can use it to showcase your project portfolio. Together with a reference, it helps clients decide whether you are the right candidate for the project or not.
Let's take a few minutes to learn how a proper CV should look like. We know that manuals are usually not such fun to read. But it is like following an IKEA manual, LEGO building instructions, or a book of recipes. You have to read it at least once to get it. And then it's good to practice until you become a real "CV writing expert".
But if you are a person who likes reading manuals, you will definitely love it. And you will come back to read this article as many times as possible.
Let's begin!
CV Format
As you write your resume, you always have to think who will read it. Usually, recruiters or sourcing specialist are those who first see a candidate's CV. They go through many candidate profiles every day, trying to look for skills, experience and other key words.
Therefore, a structured CV is prefered where information is formatted chronologically. That means your resume contains a list of milestones/skills, beginning with the most recent skill. Such CVs are clear, well-arranged and easy to read.
Personal Information
A structured CV has some rules. Let's start with the "Personal information" section. This part of CV should contain information such as:
name
surname
title
address (city, country)
phone number (or SKYPE ID)
email address
web page / LinkedIn profile.
Don't forget to attach a proper photo. Try to avoid pics from a party or vacation as well as photos with a disturbing background. A photo of you wearing sunglasses is not appropriate either. When choosing a photo, always remember it is going to represent you.
Job Experience | Career History
The most important step in a resume is to write about your professional experience and career history.
When describing your job experience, try to use terminology that is typical for industry you've worked in (e.g. the banking industry has its specific terminology, as well as telecommunications or IT). It simply means you should use different "professional language" for different jobs (projects) and industries.
Write as much as possible – the more information you give, the better your impression on the recruiters. Don't hesitate to mention your contribution to the company or industry and your biggest success.
When describing your work experience, always mention:
name and location of the organisation
job title/project name
start & end date of your employment (project)
Let's have a look at some specific jobs (projects) and information you should include in your resume when describing them:
DEVELOPER
Participation in the delivery of the whole project or a specific module
Size of the project
Team composition, inputs, analyses
Project management methodology (Waterfall, Scrum, Kanban)
iOS/Android + app URLs (googleplay/appstore)
UI/UX – mockups, demos
WEB or JS Developer + project URLs
A TEMPLATE
PROJECT NAME (PERIOD)
TITANS – HERCULES portal (2015 – 2020)
ROLE
JavaScript Developer, FE Architect
PROJECT DESCRIPTION

The aim of the project was to create a CRM customer web portal for a telecommunications company.
ACTIVITIES
Designing architecture for a web portal
Web portal development
Optimising performance of the portal
Testing and implementing new functionalities of the portal
Code quality control
Cooperation within a 15-person team
TECHNOLOGY
HTML5, CSS3, JavaScript – ES6, Angular 5, TypeScript, Bootstrap 4, XML, Git, Scrum, MySQL, PostgreSQL, SASS, Gulp, Grunt, Webpack
SYSTEM ADMINISTRATOR (NETWORK ADMINISTRATOR, DEVOPS)
Participation in the delivery of the whole project or a specific module
Size of the project
Team composition, inputs, analyses
Project management methodology (Waterfall, Scrum, Kanban)
iOS/Android + app URLs (googleplay/appstore)
UI/UX – mockups, demos
WEB or JS Developer + project URLs
A TEMPLATE
PROJECT NAME (PERIOD)
TITANS – HERCULES portal (2015 – 2020)
ROLE
JavaScript Developer, FE Architect
PROJECT DESCRIPTION

The aim of the project was to create a CRM customer web portal for a telecommunications company.
ACTIVITIES
Designing architecture for a web portal
Web portal development
Optimising performance of the portal
Testing and implementing new functionalities of the portal
Code quality control
Cooperation within a 15-person team
TECHNOLOGY
HTML5, CSS3, JavaScript – ES6, Angular 5, TypeScript, Bootstrap 4, XML, Git, Scrum, MySQL, PostgreSQL, SASS, Gulp, Grunt, Webpack
28 180
Titans that have
joined us
633
Clients that have
joined us
399 596
Succcessfully supplied
man-days