Freedom, flexibility, greater control over your life. Freelancing has evolved and offers much more today.
The freelancing market is booming. In March 2019, Google had more freelancers among its workforce than traditional employees. Freelancing is projected to dominate the US job market from 2027. The demand for this form of collaboration is also growing in Slovakia. The main target group are people from the creative and technology business, who can now supply services from virtually anywhere.

Freelancing undoubtedly has a bright future. How do you decide if it's the right choice for you? Read these five points to get a better idea of what it means to be an IT freelancer.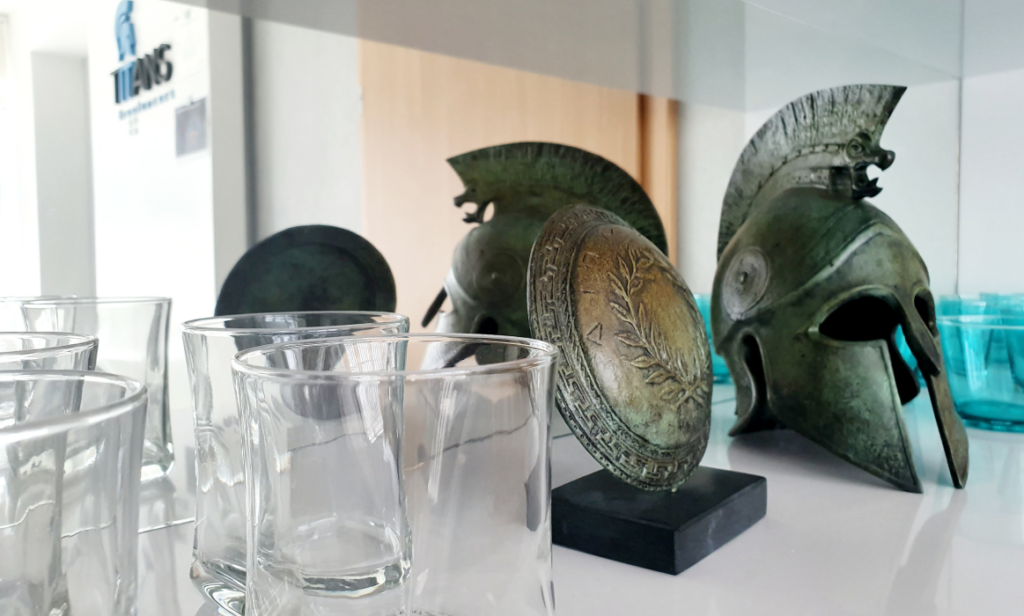 1. Desire for Freedom vs. Desire for Security
Do you want to choose what projects you work on? Are you tempted to try new things and venture into uncharted waters? Do you want to have more control over your life and money? If you caught yourself nodding, freelancing is in your DNA.

Freelancers are people who love freedom. They are not attracted by benefits or climbing the corporate ladder. They will gladly trade all that for greater flexibility and independence. They alternate three-month, six-month or year-long projects with longer breaks for travelling and rest. They manage their money and future.

However, if you prefer security, love your work routine and are stressed by the idea of changing clients more frequently, you will be more comfortable working full-time.
2. Full-time Freelancing
Freelancing has evolved. In the past, a freelancer worked on multiple projects at the same time and only invested a certain amount of time in each one. Today, there is a growing group of freelancers who work on one project at a time. Such collaboration is less stressful as you don't have to keep multiple deadlines and different requirements in your head.

If the freelancer is skilled and interested, their order will often be extended after the project is over. If both parties agree, the freelancer will stay with the client for the next project. A three-month allocation can easily turn into a longer-term collaboration.

And what might your work on a project be like? Firstly, you and the client agree on an hourly or daily rate at which you will supply your services. You will start invoicing the client once you begin the project. You will usually support your invoices with a report (timesheet) summarising the number of hours worked over the agreed period. If you need a few days off, you will inform the client about your absence.

If there is a larger team working on the project, you may also be in contact with members of that team. You will cooperate with them to bring the project to a successful conclusion, while enjoying more freedom, flexibility and superior financial compensation.
3. A Freelancer Is Not an Outsider
If you choose to work on one project at a time, you will have more room to get to know the client and other people working on the project. For a short period, you will become an important part of the team, working to meet its goals.

You don't need to worry that the client won't give you the necessary attention and that there will be nobody on the team to turn to. On the contrary, the client will give you all the important information at the start and explain what people you will be in contact with. The client's goal is to make you feel comfortable on the project and to ensure that nothing holds you back from completing your tasks.

Other team members have a similar approach. They understand the role and position of a freelancer in the team and see you as an experienced reinforcement. You will communicate about your tasks and project issues with them as well.
4. IT Freelancer Career
Are you worried that you won't grow as a freelancer? You don't need to. Freelancing will hone your personality and portfolio.

You will take away a new perspective on development and valuable know-how from every project. You will realise what worked and what didn't work for each client. By working in different teams, you will improve your soft skills and communication skills.

Change will no longer be stressful for you. As you work on different projects, you will see what fits you best. You can try a project from home (off-site), at the client (on-site) or choose a combination (home office alternating with on-site work).

The project offer is also varied in terms of specialisations. There are projects for developers, testers, project managers and designers. The demand for administrators and DevOps specialists has been growing in recent years, with Java as the strongest programming language. The supply of freelance projects follows market demands and sets trends.

You can find a project even if you excel in older technology. For example, you can work for clients who are developing multi-year comprehensive solutions built on stable technology.

As you can see, there are more than enough opportunities. It's up to you how much time you invest in your development and how fast you grow. But one thing is clear – your freelancer portfolio will never look boring.
5. Are You Still Hesitating?
If you are afraid of the idea of looking for new projects or negotiating contract terms with clients, find someone who will do it for you.

At TITANS, we have allocated more than 1,100 freelancers to various projects. Every month we add 45+ new project opportunities to our website. We know what it means to be a freelancer. We have experienced it first hand. We provide full support to all our Titans from onboarding to the end of the project.

We will happy to help you too. Check out our offer and find a project right now. If a project catches your eye, respond and we will be in touch with more information. You can also describe your project preferences in an e-mail, attach your CV and send it to [email protected]. If we find a project that meets your expectations, we will contact you right away.

Feel free to get in touch if you just want to have a casual chat about freelancing or have questions about accounting or setting up a business. We are here for you in these matters as well.


28 180
Titans that have
joined us
633
Clients that have
joined us
399 596
Succcessfully supplied
man-days